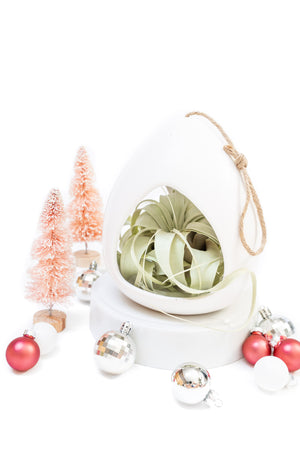 Gifts For Everyone on Your List
Order By December 19th for Arrival By Christmas Eve
The Holiday Shop
Best Selling Variety Packs
Get your an assortment of hand-selected air plants at our best price. Use for gifts, make cute crafts or to brighten up your own home. Our Small, Medium and Large variety pack is top rated on our store!
Shop Now
Handmade Christmas Trees
Every tree will be a little different and feature a mixture of Ionantha Rubra, Ionantha Guatemala, Capitata, Brachycaulos Abdita and Caput Medusae air plants.
Preorder Now
Accessories & Holders
From beautiful air plant misters to custom ceramic hangers and classic glass terrariums, Air Plant City has everything you need to spread cheer this holiday season!
Shop Now
Air Plants, One of Earth's Little Curiosites
With over 15 years in the business, you can trust Air Plant City to provide to you the highest quality air plants on the internet. Our selection of air plants are sourced from sustainable farms throughout the tropical world. All orders are conveniently and quickly shipped from Florida. 
Air Plant Grab Bag of Small, Medium & Large Tillandsias 10, 20 or 30 Packs - Save up to 50%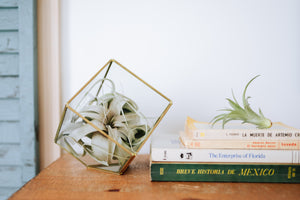 Curate Your Retail Space with Air Plants
Our plants pair with modern and traditional decor. Save up to 15% with automatic wholesale discounts.
Learn About Discounts
Shop Wholesale
Brachycaulos Green Abdita
Versatile air plant for containers, terrariums and holders
Shop Now
Ionantha Variety Pack
A great assortment of these small best sellers for gifts shops and resale.
Shop Now